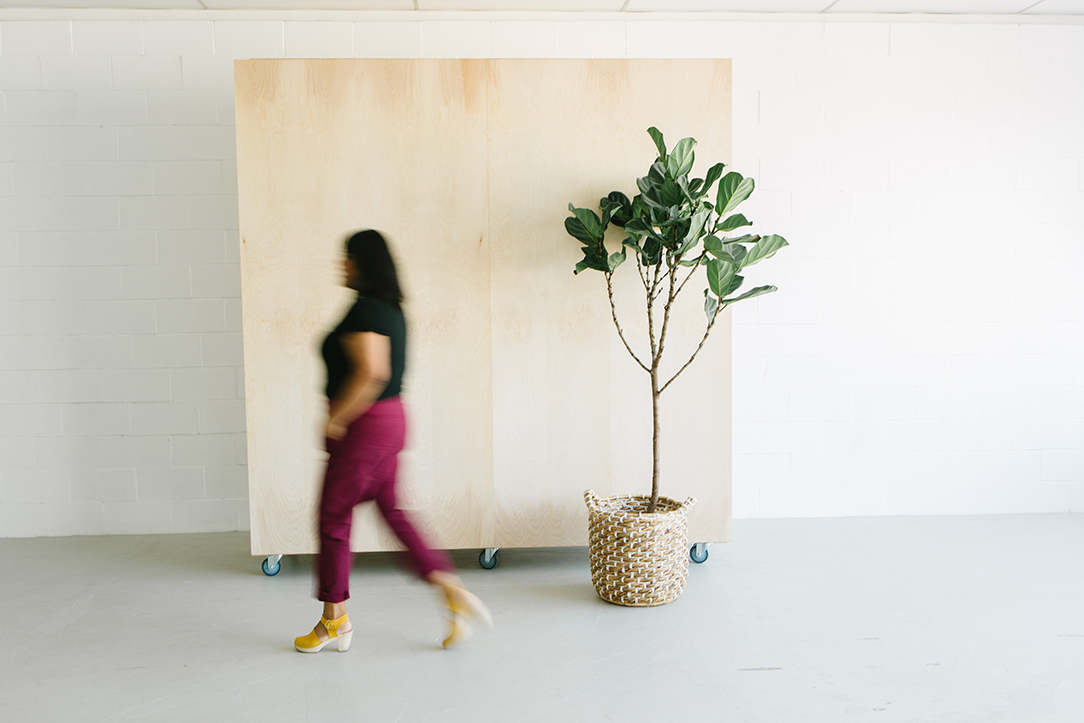 This space opened November 2018 with the vision to fill it with talented creatives, inspiring workshops, friendly networking events + a common mindset of community over competition. Janea, the dreamer + artist longed for a space to create her creative community + to help other artists amplify their craft by providing them with a space filled with gorgeous natural light, a variety of props, a no hassle booking process + beautiful plants in Dublin, Ca.
PROPS
The studio has a select props for you to chose from for your shoot or event. Props include:
8x8 Rolling backdrop (One side painted different colors each month, the other side is light raw birch wood)

2 C-Stands

1 - 12x12 backdrop stand

9FT Seamless paper backdrops (assorted colors)

Clamps

Clothing rack

Full length mirror

Assorted chairs + Stools

Apple boxes

Potted plants

Blackout curtains

Disco ball

2 Letter boards
HEY! WE ARE JANEA & JARED GREENE!
JANEA - Craving a space to create, learn & collaborate with other creatives, I looked all over the Tri-Valley for somewhere that provided a beautiful, inspirational space near our home to let my creative ideas come to life, but I came up short. Soon, I realized I wasn't the only creative craving a space to elevate their business & feel a part of a community. So, like a crazy person, I started dreaming of opening a pure white space for creatives of all kinds & experience levels to truly be inspired, to dream big & have a place to not only create but feel connected to other like minded creatives. I believe in supporting one another, cheering others on to do their best work, encouraging belonging & helping everyone be proud of what they are doing in this world. I believe Creative Space Studios offers all of those things & more. YOU BELONG HERE.
JARED - Janea has always had big creative ideas & I help her in every possible way I can. I'm the I.T. guy, the space manager, tech support and handyman. In all of our 13 years of marriage & 17 years of friendship, this is by far the biggest, scariest idea she's had yet & I am proud to not only support her but build an awesome business with her.
MORE - We met in High School. (you should ask us about that! It's hilarious!) We have 2 kiddos & own 3 electronic kitties because we're all allergic and our daughter really wants a cat. Ha! We love traveling, nerf wars with our kiddos and Home Star Runner. (look it up. It's awesome)